---
When raising a child, parents usually go through a roller-coaster ride which can be filled with dilemmas and conflicting emotions – contentment and resentment, joy and anxiety, and sometimes even anger. How do you support your child's well-being and development?
Join our parenting workshop series that aims to equip you with the essential tools and techniques that you need to raise independent and resourceful children. Learn how to better understand your kids and your own parenting style while being an effective and communicative parent to your child every step of the way. They would serve to empower you to communicate effectively with your children and to build on relationships.
4-Part Series
The talks on the 4 dates would cover 4 different topics ranging from Cyber Wellness, Effective Communication Methods, Raising a Confident Child and Disciplinary Methods.
Our guest speaker: Mr Ramesh Muthusamy
Ramesh has been regularly conducting innovative workshops and energetic programs. He is passionate about changing mindsets and bringing people together.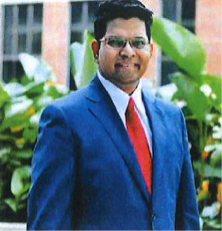 Children would be engaged in Digital Literacy workshops during parenting seminars. The programmes aim to promote and teach computational thinking to children to give them a head start for Digital Literacy classes. The workshop will help to nurture the next generation of Singaporeans to develop computational skills and inspire them.