---
This programme is catered to Indian parents whose children are in Primary 5/6 in 2019. This programme aims to help ease parents' anxiety and to prepare them in their role of guiding their children transit from Primary School to Secondary School Education. Parents will gain useful insights into the current educational landscape and critical issues such as the social and emotional well‐being of their children.
Parenting Workshop (By Principal of Teck Whye Secondary) – Topics Covered
Transition to Secondary 1
Providing support after Major exams
Suggestions for stimulating activities during the break while awaiting Secondary School to begin.
Children Workshop – Topics Covered:
Encourage empathy when working in a team to foster good team dynamics
Manage their adversities optimally in life through developing resilience
Employ fresh and positive perspectives in dealing with difficulties
Parents and children will enjoy a fun-filled afternoon at the AMPED Trampoline Park after the workshop!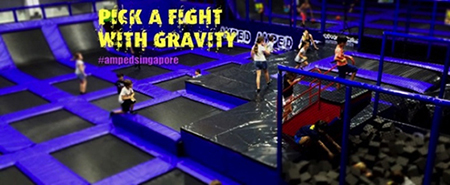 Dinner Provided as well!