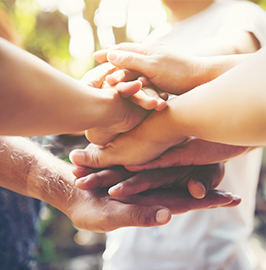 In just another 4 days, we will be celebrating our 53rd National Day. This is where all eyes will be on NDP, which is back at the Float at Marina Bay this year. We will be looking out for the Red Lions, and an additional treat – the Naval divers who will parachute into the water. It being the 50th anniversary of the Air Force, there will be an added aerial display. There will be the parade and ceremony, dance and entertainment and fireworks and an island-wide party atmosphere.
However National Day is much more than just a time for celebration and festivities. It is also a time for reflection – to think about who we are, as a people and as a nation and what it means to be Singaporean.
Right now the world is a very unsettled place. Globally, there are political tensions. Economically, there is uncertainty about a looming trade war. Jobs are being affected by technology and global a competition. We are also concerned about income inequality and social mobility. In this time of change and turmoil, it is our Singapore identity – that intangible essence of being Singaporean – that will anchor us.
What is our Singaporean identity? I spoke about this in Parliament during the Debate on the President's address. There are many facets to our Singapore identity but the core of it is the values that we hold.
First and foremost is our strong sense of self-determination. We may be small, but we are sovereign and we strongly believe in our inalienable right to determine our future for ourselves.
Next, our strong commitment to multi-racialism, multi-culturalism and multi-religiousness. Singapore must be a place where all can feel at home and have the opportunity to advance. This does not mean that discrimination or bias will never happen but it means that as a people, a country and a system we will not tolerate it and will do our best to root it out.
Then there is the importance we accord to family. This is the bedrock of our society and we must continue to build up strong family bonds.
We value honesty, integrity, zero-tolerance for corruption, valuing justice, fairness and the rule of law. Because of its we have an international brand of trust.
We subscribe to meritocracy but we also aspire to equality. Therefore, even as some may be able to run faster than others, we will not leave the others behind. We want everyone to be able to move forward together.
Another hallmark of being Singaporean is our pursuit of excellence. Fundamentally we understand that if we are to be of relevance in the world then we must be better than merely good – we have to be exceptional.
We are a caring people. At the government level, our policies are driven by care – to ensure that our people have housing, healthcare and education and opportunities to progress in life. However, at the individual level there are many examples of everyday kindnesses that Singaporeans do. This is not to say that we are a perfect people – we also have many not so positive attributes – like being impatient, kiasu and critical. But overall when there is genuine need, when someone is in need of help, we respond and try our best to help. This also applies at a national level – the most recent being our SCDF teams going to Laos to help after the floods from the collapsed dam.
We are green and nature loving. This has become especially important as earth undergoes climate change. In just the last few weeks, media headlines have been dominated by stories about heatwaves, wild fires, melting icebergs and rising water levels. We may be a small country but we can play our part in the disposal of e-waste and reducing the use of plastics.
We also have a uniquely Singaporean sense of humour. Other people won't get it but it makes perfect sense to us and it binds us together and helps us ride out rough times as well as enjoy good times together.
We have a strong sense of duty and stewardship. Even as we think about ourselves today, we also think about tomorrow and the future of our children.
Above all is our sense of unity. Whatever we do, we know that we are not alone. That is why the song "Home' resonates so strongly with all of us. No matter how difficult the challenges ahead, we will be able to overcome them and pull through because we will face those challenges and work out how to overcome them together.
This is why despite all the uncertainties and things that are happening in the world we can be confident about the future. It is our Singapore identity that anchors us and will ensure that we succeed in making tomorrow even better than today.
This is an excerpt from a monthly column where pertinent themes and concerns relating to the Indian community are discussed by Ms Indranee Rajah, Minister, Prime Minister's Office, Second Minister for Finance and Education and President, SINDA.