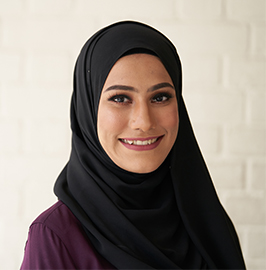 Stepping out of one's comfort zone can be nerve-wrecking, but 21-year-old Vasheela Mumtaj found the courage within herself, thanks to the SINDA Youth Club (SYC).
Under the SYC's SINDA Young Leaders' Programme (SYLP), Vasheela participated in various social and community development activities. She developed the ability to analyse societal issues, and address their root causes. "A journey of a thousand miles begins with a single step and I'm happy that the SYC offered me the first step to better connect with my community," she says.
As her favourite part of the SYLP, Vasheela cited the international study trip to Hanoi. During the trip, she visited several organisations and found out how they worked to create a better environment for their beneficiaries.
Consequently, she was selected to be part of the media –operations team for the SINDA Youth Leaders Seminar (SYLS). She enjoyed working with like-minded youth, capturing unforgettable moments during the camp. "I was privileged to have interviewed Mr S Dhanabalan, one of Singapore's best political leaders. He said, "To be a good leader you have to be a good follower. Your peers will recognise your qualities." What he said struck a chord in me and I resolved to be a better leader," says Vasheela.
After the seminar, Vasheela took a break to focus on her studies and wellness. During that period, she participated in the SPIN programme, which was focused on developing healthy lifestyle habits and fitness levels. From the training sessions, she learnt essential exercises which helped boost her stamina and endurance levels.
Vasheela attributes her journey of self-discovery to the various youth programmes she was a part of in 2017. "I discovered the leader within me and befriended many people who shared the same interest as me – to make a difference in someone else's life. The SINDA Youth Club's programs did not just mould me into becoming a better individual, but also helped me unleash my potential as a leader."