---
The micro:bit workshop for preschoolers is back for the holidays!
The micro: bit is a tiny programmable computer, designed to make learning and teaching easy and fun. One can use the micro: bit for all kinds of creations, the possibilities are endless. It can be coded in several web editors with no software required. You can learn block programming, JavaScript and Python with it.
Micro:bit is being introduced at the primary school level to children in Singapore. As such, this workshop will be useful in giving preschoolers an early experience with the gadget before they utilise it later in the future.
The workshop has been modified to suit pre-schoolers and will be held over a shorter duration (1 hour). There will be 4 runs conducted over 2 days.
Learning Objectives
Understand coding techniques
Program the micro:bit through code
Learn block programming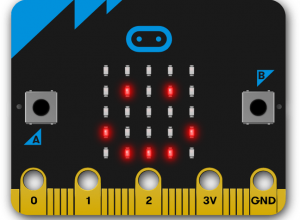 Source: micro:bit